Walk-in, No Appointment Needed Medical Clinic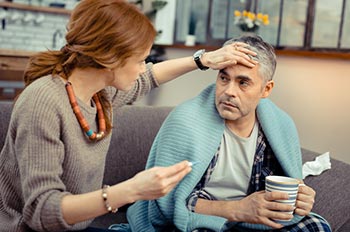 Immediate Care Plus is a walk in, no appointment needed medical clinic. We treat families and individuals of all ages. The excellent team at our urgent care is available during our extended hours to treat any non-life threatening illness or injury requiring immediate attention.
Comprehensive Medical Care
Immediate Care Plus is a medical office that provides comprehensive medical care, from minor emergencies (such as treatment of cuts, fever, sprains, flu, cold, sore throat, asthma and other conditions), to management of hypertension, high cholesterol, diabetes, and other complex medical conditions. At our walk in clinic, medical care is provided by physicians who have extensive experience in Family Practice, Internal Medicine and Pediatrics. For non-urgent care problems that require thorough evaluation, for preventative healthcare, and for treatment of adult acute and chronic conditions we specialize in General Internal Medicine. Our physicians also see most of the pediatric patients.
We reserve the time for several same day appointments so that you can see your doctor quickly - on the day that you get sick. We realize how valuable your time is, and unlike many other medical offices, we honor the time of the scheduled appointments, so that you do not have to waste 20-60 minutes of your time waiting. Our Convenient Care accepts walk-in patients (no appointment). If you have an urgent condition and need immediate care, you will be seen without an appointment (for emergencies dial 911 or go to the nearest ER)
Immediate Care Plus's mission is to provide high quality medical care at convenient hours, low costs, and short wait times. If you want to see a doctor for a non-emergency issue, but do not want to deal with the long waits and high costs of going to the emergency room, Immediate Care Plus will take care of you. We treat a wide range of medical issues that you may encounter. Our clinic does not treat emergency issues, if you think you are experiencing an emergency, please dial 9-1-1 immediately. Please see our services for the full list.
Available Medical Treatments
Laceration repair
STD Treatment
Medical Conditions Treated
Abdominal Bloating
Abdominal Pain
Abscesses
Animal and Insect Bites
Cold, Cough, and Flu Symptoms
Burns
Conjunctivitis (Pink Eye)
Cuts and Lacerations
Dehydration
Diarrhea
Ear Infections
Fever
Foreign Bodies in Ear and Nose
Foreign Bodies in Eye
Heavy Menstrual Flow
High Blood Pressure
Injuries
Lupus
Nausea and Vomiting
Pneumonia, Bronchitis and Other Respiratory Illnesses
Poison Ivy
Rashes
RSV
Sinus Infections
Sprains, Fractures, Broken Bones
Urinary Tract Infection
Medical Services
Immediate Care
Mono Screen
Rapid Flu Finger Stick
Rapid Strep Testing
Urgent Care
---
Our Location
Immediate Care Plus
888 E Main St
East Dundee, IL 60118
Phone: (847) 241-1134
Immediate care and primary care clinic serving walk-in patients in East Dundee, IL and the surrounding Kane County communities.