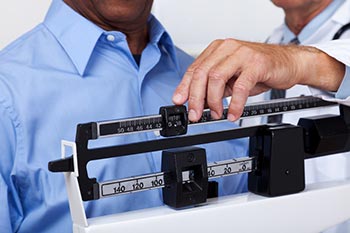 At Immediate Care Plus we enjoy seeing our patients on a regular basis to provide preventative care, and we are always available to treat acute illnesses.
If you or your child is in need of a physical, Immediate Care Plus makes it easy to get it done. We offer extended hours for your convenience on weekdays, weekends, and holidays so you can bring your children and teens in for school, camp, and sports physicals. Whatever the reason for your exam, Immediate Care Plus offers walk-in physicals in a quick and easy way. To shorten your wait time, just check in online, you can also download forms online in advance. Then, once you're here, our on-site labs, X-rays, and testing services can provide most everything you need at one convenient stop.
Why get a physical?
Simply put, the purpose of a physical examination is prevention. Whether you have a child in need of a sports physical, or you're an adult who needs a DOT physical, your exam can be one of the best ways to screen for illnesses or other health concerns. The exam will provide either reassurance that your health is fine, or warn you of an impending health issue while there's still time to correct it.
A comprehensive physical examination helps your provider spot medical problems at an early stage so that they can be more easily addressed and managed. These include high blood pressure (hypertension), high cholesterol, and diabetes, to name a few. Your physical can also be a good time to pinpoint any potential weight problems that could lead to obesity, and we can counsel you on some simple ways you can manage the problem.
In other cases, a physical exam may be required for pre-employment or as part of an occupational medical exam. Whatever the reason for your physical, these exams can be crucial to your overall health. This is why we make it easy and convenient to get one any day of the week, right in your own neighborhood.
What is a physical?
Although physicals vary depending on their purpose and the provider, most consist of the following:
Medical history: This involves a review of any past or current concerns, an evaluation of lifestyle or behaviors, such as smoking, diet, and exercise, as well as a check of your vaccinations and an update of your personal and family medical history.
Check of vital signs: During this portion of the exam, your blood pressure, heart, and respiration rates will be checked, as well as your temperature.
General appearance: Your examiner can learn much about your health simply by observing your appearance. He or she may look for signs of mental quickness, examine the health of your skin, or even observe you as you stand or walk.
Additionally, most physicals include an examination of the following:
Heart
Lungs
Head & neck
Abdomen
Reflexes, balance & muscle strength (neurological)
Nails & skin
In some cases, you may also require lab tests, such as a blood count, urinalysis, and chemistry panel. Other tests may be needed if potential medical problems are detected.
Immediate Care Plus offer medical physicals for:
School
Sports (school or college)
Camp
Basic Physical (for adults)
DOT (Department of Transportation)
Employment
Services
Blood Pressure Screenings
EKG
Health and wellness programs
Medication Management and Education
Occult Blood Testing
Urinalysis
---
Our Location
Immediate Care Plus
888 E Main St
East Dundee, IL 60118
Phone: (847) 241-1134
Immediate care and primary care clinic serving walk-in patients in East Dundee, IL and the surrounding Kane County communities.