Primary Care Services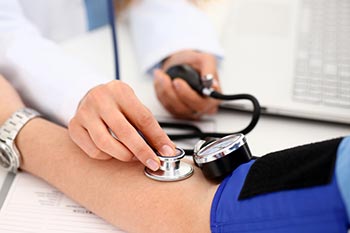 Welcome to Immediate Care Plus. Our state of the art facility uses modern technology as well as continues to value the moderate pace of traditional medicine to provide thorough and personal medical care for each of our patients. Our physicians are licensed medical doctors who provide comprehensive medical care for patients young and old. They are trained to handle a variety of primary care health issues ranging from strep throat, rashes, and the common cold to cholesterol management, flu shots, and arthritis treatment.
We reserve the time for several same day appointments so that you can see your doctor quickly - on the day that you get sick. We realize how valuable your time is, and honor the time of the scheduled appointments, so that you do not have to waste your valuable time waiting. Our walk-in clinic accepts walk in patients (no appointment). If you have an urgent condition and need immediate care, you will be seen without an appointment (for emergencies dial 911 or go to the nearest ER)
Treatments
Family Medicine
Men's Health
Natural Hormone Replacement Therapy
Natural Medicine
Natural Thyroid Replacement Therapy
Pain Relief
Women's Health
Conditions
Acne
Allergies
Anxiety
Arthritis
Asthma
Backaches
Daytime Drowsiness
Difficulty Falling or Staying Asleep
Difficulty Starting a Urine Stream
Dizziness & Vertigo
Earaches and Ear Wax
Eczema
Erectile Dysfunction
Food Sensitivities
Gout
Gynecologic and Genitourinary Problems
Hashimoto's Thyroiditis
Headache and Migraines
Heart Burn
Heart Disease
High Cholesterol
Hormonal Imbalances
Hot Flashes & Night Sweats
Insomnia
Joint Pain
Loss of Sex Drive
Low Libido
Malaise/Fatigue
Memory Impairment & Alzheimer's
Menstrual Cramps
Minor Eye Problems
Migraines
Minor Illness and Injuries
Morning Drowsiness
Morning Fatigue
Nose Bleeds
Obesity
Parkinson's Disease
PMS
Receding Hairline
Sore Throat
Tension Headaches
Thyroid Disorders
Tobacco Abuse
Vaginal Dryness
Weight Gain
Services
Cardiopulmonary Panel (includes: Cardiac, BNP, D-DIMER)
Diabetes Management
Educational Programs
Glucose Testing
Hemoglobin A1C Testing
Nutritional Counseling
Preventative Care
Pre-operative Testing
Primary Care
Splinting and Orthopedics Supplies
Teen Health
Urinalysis
Urine HCG
Vitamin and Mineral Therapy
Wellness & Prevention
---
Our Location
Immediate Care Plus
888 E Main St
East Dundee, IL 60118
Phone: (847) 241-1134
Immediate care and primary care clinic serving walk-in patients in East Dundee, IL and the surrounding Kane County communities.